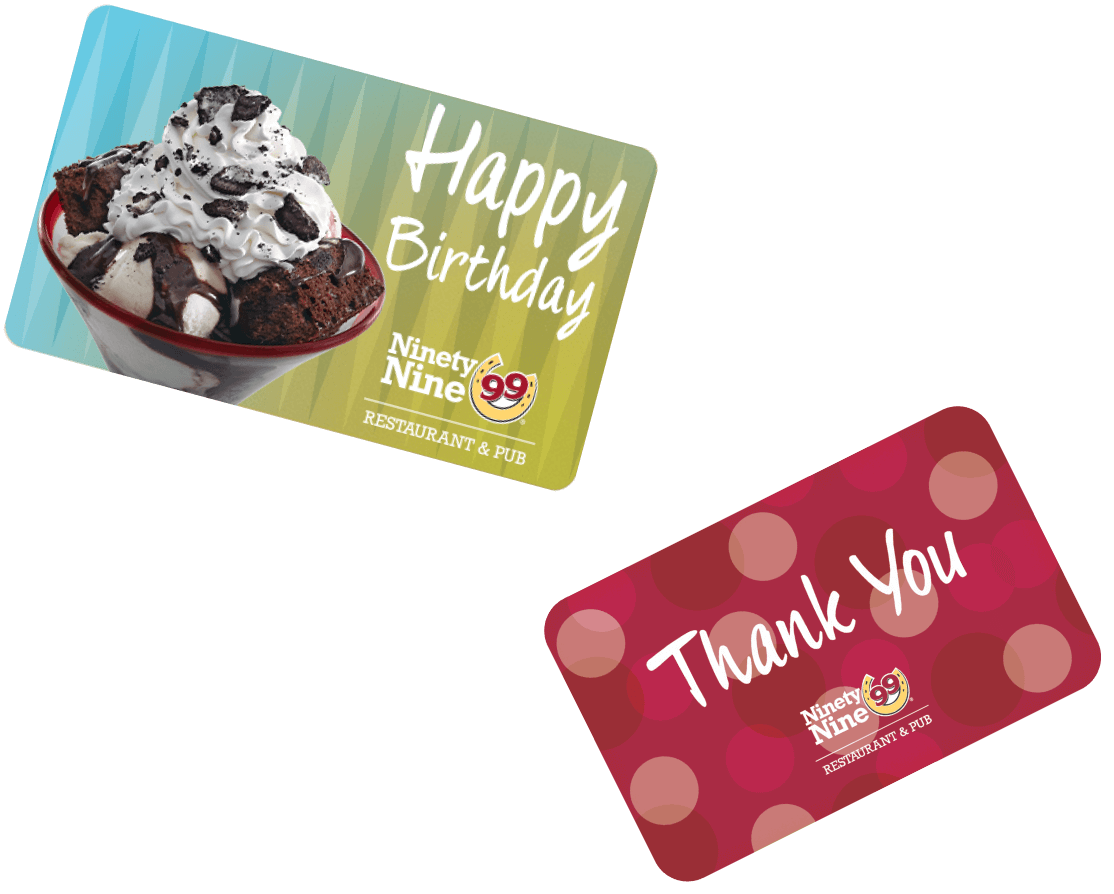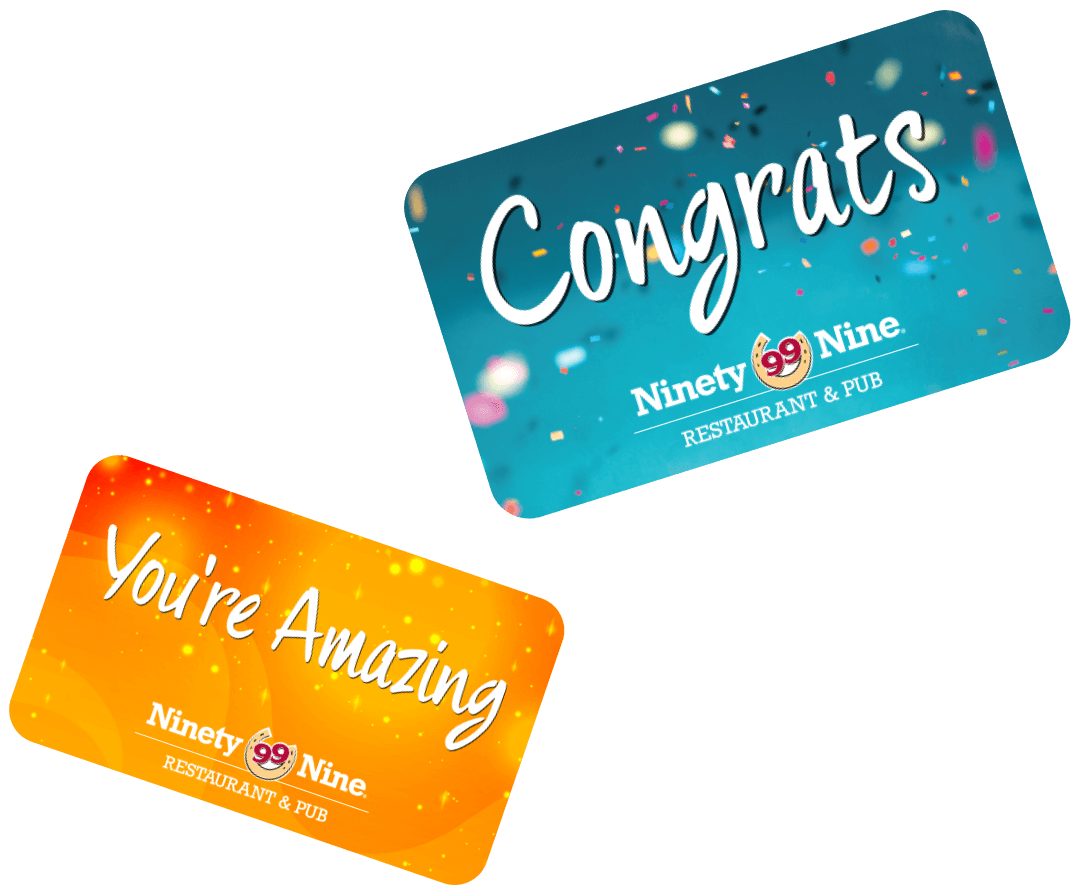 Give the Gift of Great Taste!
Plastic
Gift Card
GIVE $25 IN GIFT CARDS, RECEIVE A $5 BONUS CARD*
Available for Plastic Gift Card purchases only. Not available for eGift Cards. Personalize your message and send via your choice of shipping methods. Orders will be processed within 2 business days. USPS First Class Mail may take up to 10 business days to arrive.
Buy Now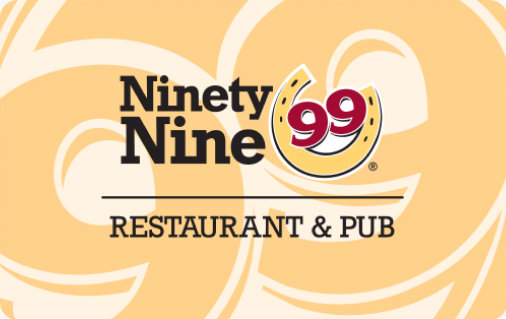 Virtual
E-Gift Card
Can't Wait for a Plastic Gift Card to Ship?
Send an eGift Card instantly or on any date you choose. Select from a variety of designs to celebrate any occasion. The best part, no shipping charges.
Buy Now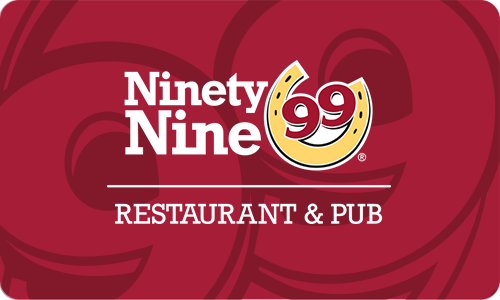 Bulk
Gift Cards
Discounts on Gift Card Orders of $1,000 or More.
Save on bulk gift card orders. 10% off $1,000 – $14,999. 15% off $15,000 or more. Reward your team members and customers. Bonus Card Card offer cannot be combined with Bulk Gift Card purchase discount.
Buy Now
Questions on your order, please call 1-866-202-4858. Plastic gift card orders will be processed within 2 business days. Braille gift cards available upon request. If you would like to purchase a Braille gift card, please contact Guest Relations at 1-866-998-3558 or via email at 99GuestRelations@99restaurants.com.
*Gift Card offer available for Plastic Gift Card purchases only. Not available for eGift Cards. $5 Bonus Cards ship with Gift Cards to the same address. $5 Bonus Card is not a Gift Card and will not carry any unused balance. It is good toward your next visit and expires 9/17/23. Not valid for alcoholic beverages or purchase of Gift Cards. One card may be redeemed per visit per party. Cannot be used with 99 REWARDS, coupons, or other promotions, including "Kids Eat Free" and Happy Hours. No cash value. Offer not valid on prior gift card orders/purchases. Offer cannot be combined with the bulk gift card purchase discount. To Go Orders are subject to up to an 8% packaging charge which is retained by Ninety Nine Restaurants for packaging costs and/or online services. The fee does not represent a tip or service charge for any employee. Offer available through 6/18/23.